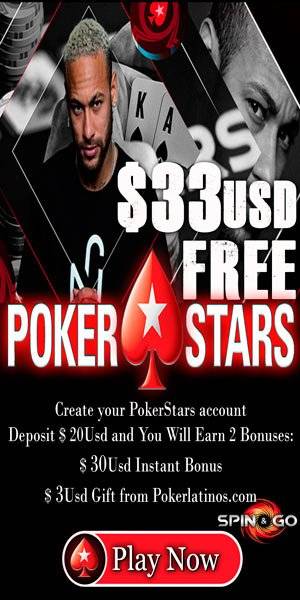 !! Important
Use the Marketing code
psp23497

in your registration to be able to receive your bonus.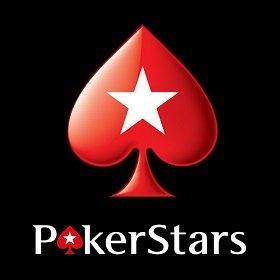 This Bonus is not found anywhere else.
The bonus is exclusively for people who create their new Pokerstars account from this page, you can also receive future promotions and participate in exclusive tournaments for our customers who have created their PokerStars account from here, if you create your account on another site you will not be eligible To receive the bonus, please follow the steps and avoid inconveniences.
The bonus will be manually credited by the PokerStars team on Fridays.
Select one of the Pokerstars servers available for your country this link will take you to the official Pokerstars site, download the software and in the registration of your new account you must include the Bonus code, as indicated in the steps.
For creating your account from here you will receive an exclusive ticket that pokerlatinos.com offers you valued at $ 3 Usd and an instant bonus of $ 30 Usd that PokerStars gives you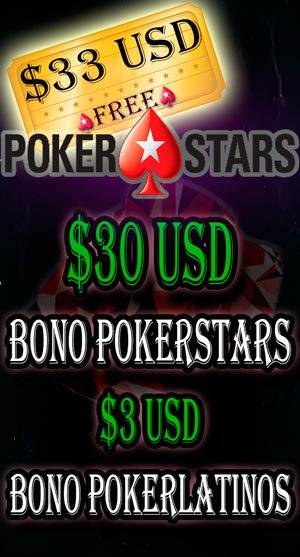 You will receive an exclusive ticket with the name of "Pokerlatinos"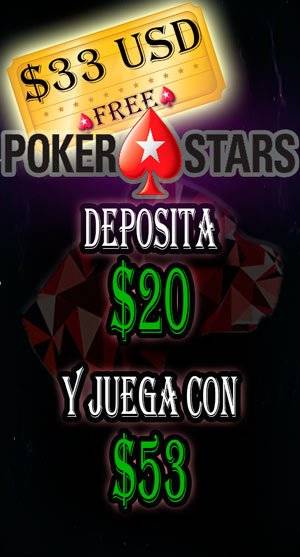 Follow these easy steps


1: Go to the Official Pokerstars Website by clicking on one of the following servers available for your country and download the Software.
2. Download and Install the Software
3. Create your account, choose a User and Password
4. Enter your email.
5. Enter the Marketing code
Press the Create Account button
$3 Usd Bonus
The Pokerstars team will grant you a Ticket called "Pokerlatinos" that will allow you to choose and play a "Sit & Go" "knockOut" among others with an entry cost of $ 3 Usd.
The Ticket will be delivered the following Friday after making your deposit.
We recommend making a deposit of $ 20 with the bonus code THIRTY and you will receive $ 30 + $ 3 totally free.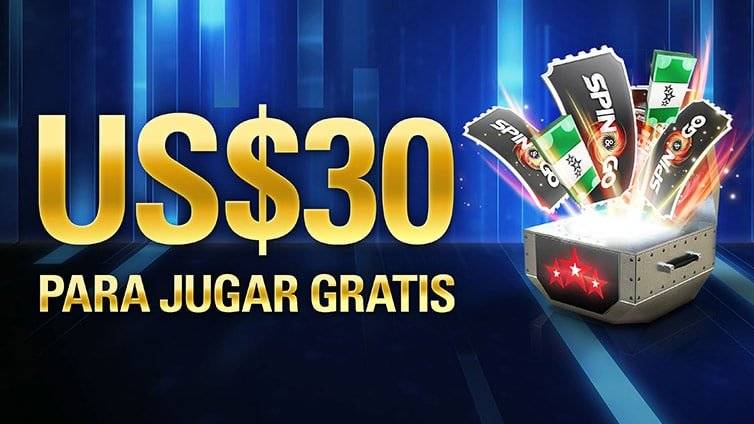 Bonus ($30+3 Usd)
Make a minimum deposit of $ 20 Usd using the THIRTY code and you will receive an immediate bonus of $ 30 Usd in addition to the $ 3 Usd Bonus to play a Sit & Go